OHIO BOTANISTS  COMMEMORATIVE POSTCARDS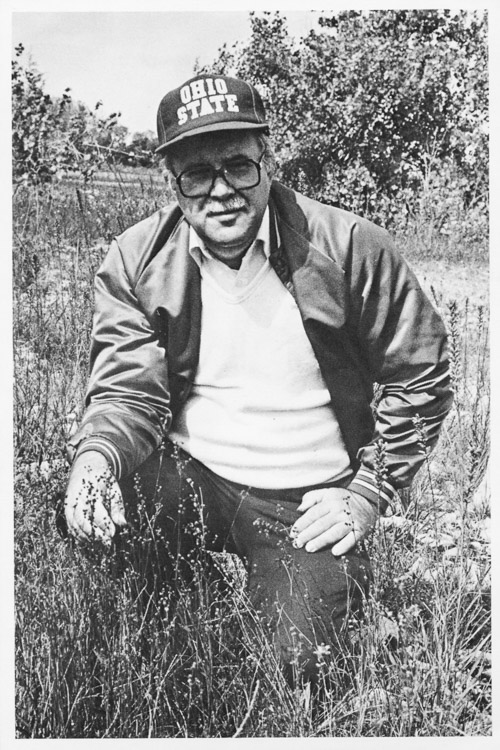 In 1987 Dr. Ronald L. Stuckey produced a set of 12 postcards highlighting the accomplishments of scientists  who advanced our understanding  of the flora of Ohio and the larger eco-region. They were initially given out as souvenirs at the AIBS Meeting held at Ohio State University in August of that year, and they were later distributed through the Ohio Biological Survey. Below, see all 12 postcards, with a movable slider to show  the back of each one.
1. Edgar N. Transeau "The Prairie Peninsula" (1935)
2. Henry A. Gleason "Prairie-Forest Border Areas" (1909)
3. E. Lucy Braun "Deciduous Forest regions" (1950)
4. Paul B. Sears "Virgin Forest" (1923)
5. John H. Schaffner "Phytogeographic Regions" (1932)
6. Homer C. Sampson "Primary Vegetation Areas" (1934)
7. Edgar N. Transeau "Original Prairie Areas" (1950)
8. Robert B. Gordon "Natural Vegetation" (1966)
9. Ronald L. Stuckey "[Genealogical Chart of the] Prairie Peninsula Concept" (1981)
10. William G. Tight "Teay's River Drainage" (1903)
11. John N. Wolfe "Proglacial Lake Tight" (1942)
12. Jane L. Forsyth "Geological Setting" (1981)
An additional postcard (separate from original AIBS/OBS series) commemorates the life of Emanuel Rudolph, who gave us his thoughtful counsel and his enthusiasm for life, science and books.
The photo of Dr. Stuckey shows him examining plants of is namesake. Juncus x stuckeyi Reinking (Stuckey's rush) at the Lakeside Daisy State Nature Preserve, Marblehead, Ohio. In 1967 , Stuckey discovered this new hybrid rush plant in abandoned limestone quarries on the Marblehead Peninsula and Kelly's Island. It was named by his student Mark Reinking in 1981.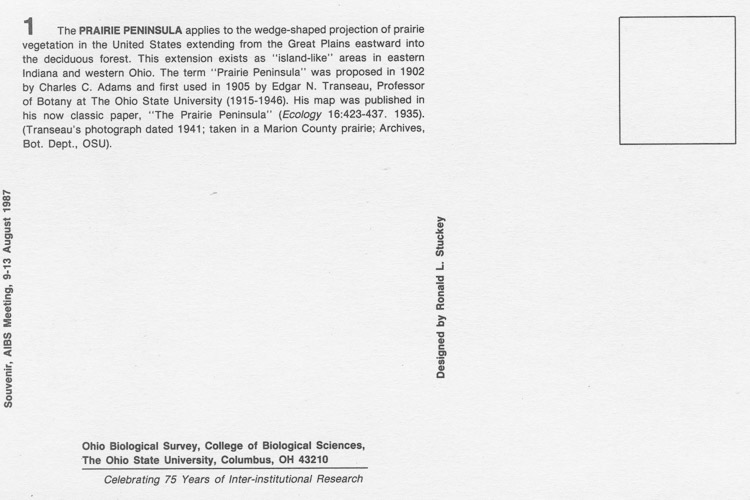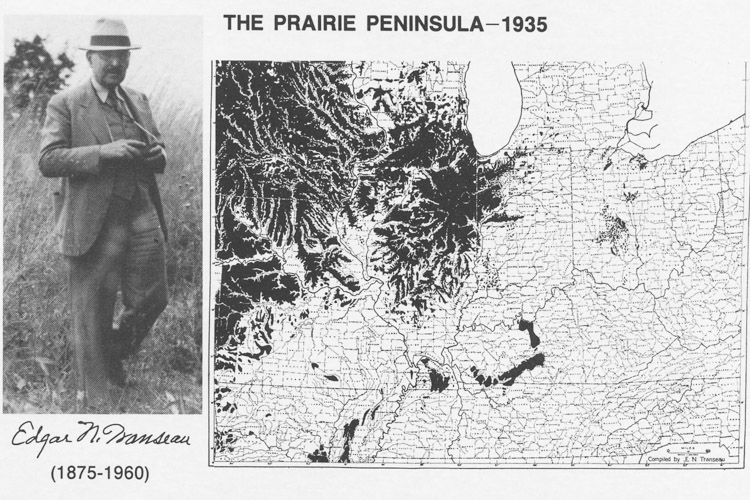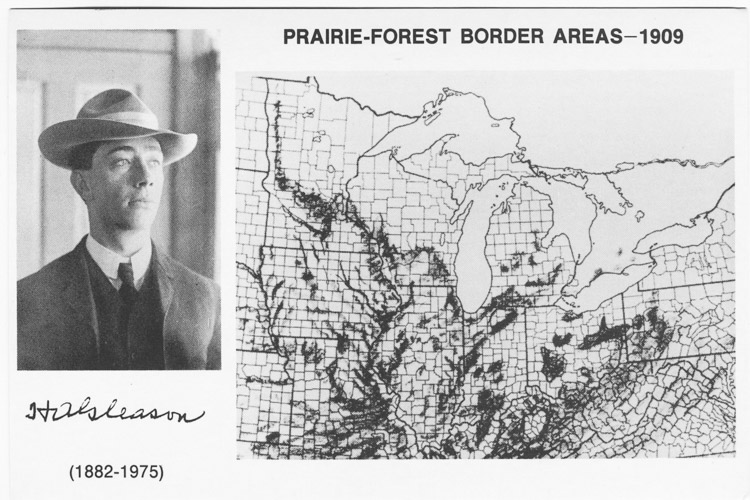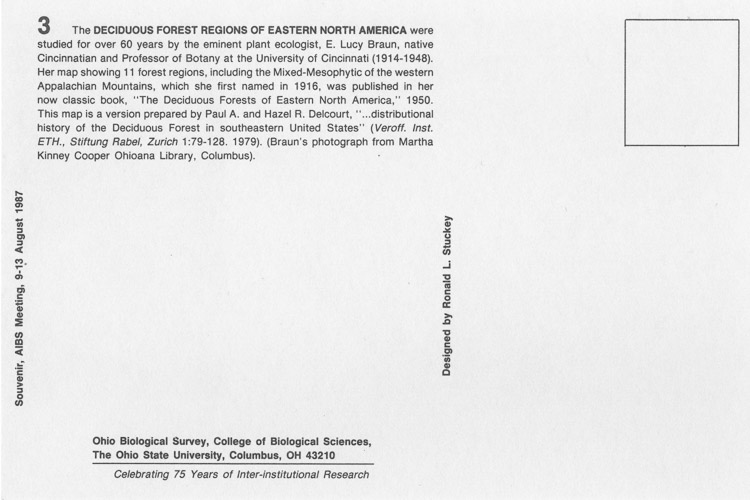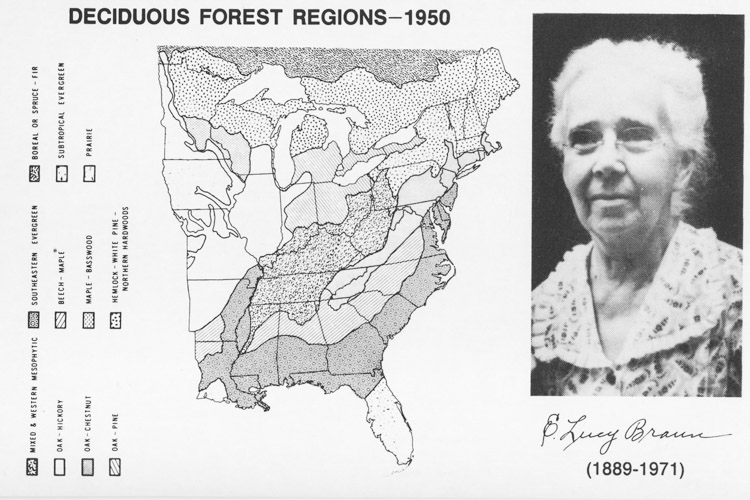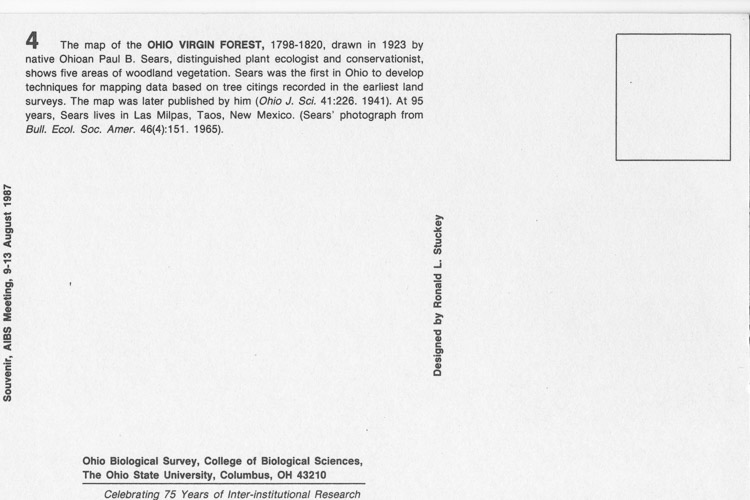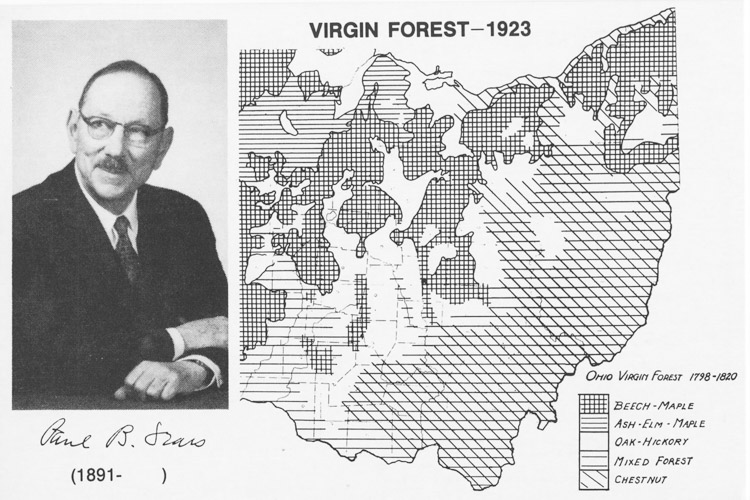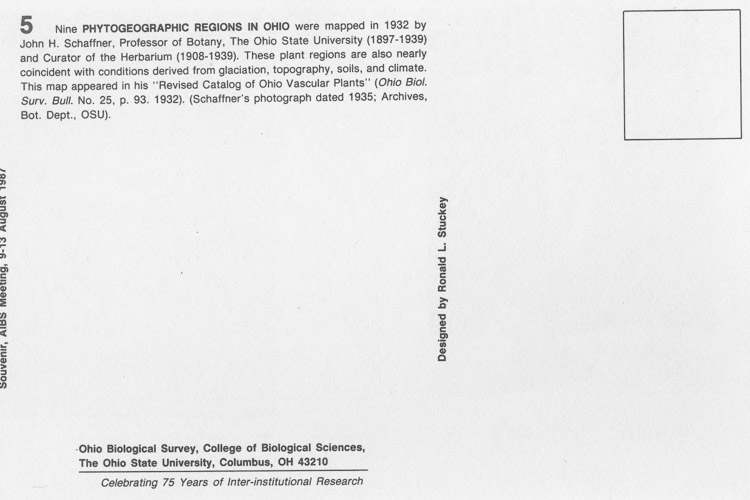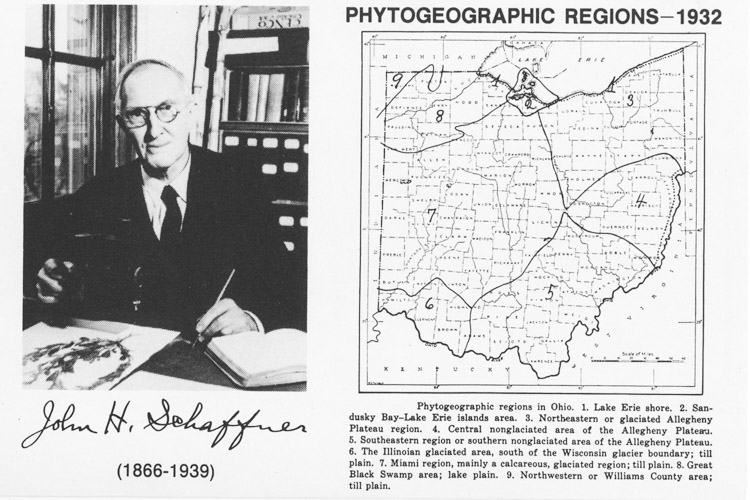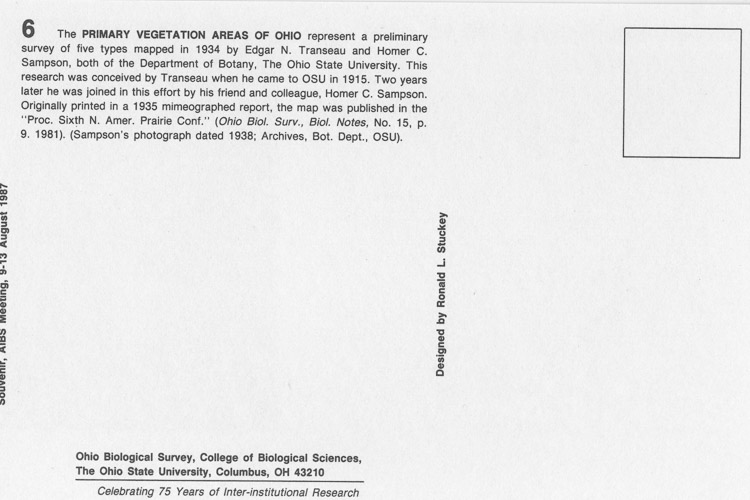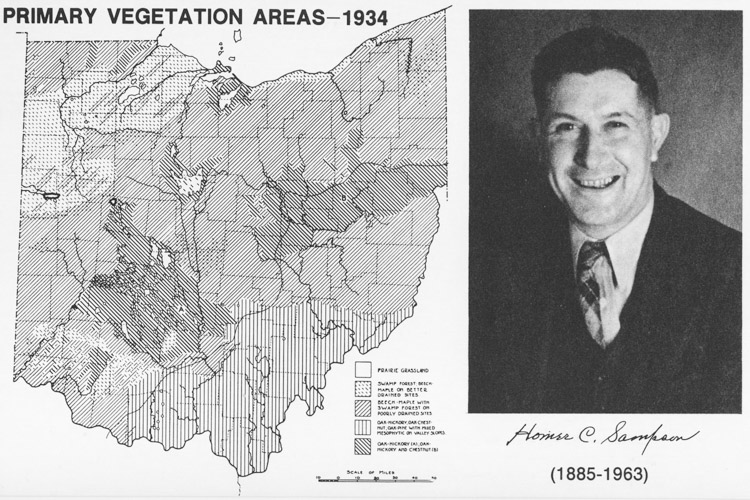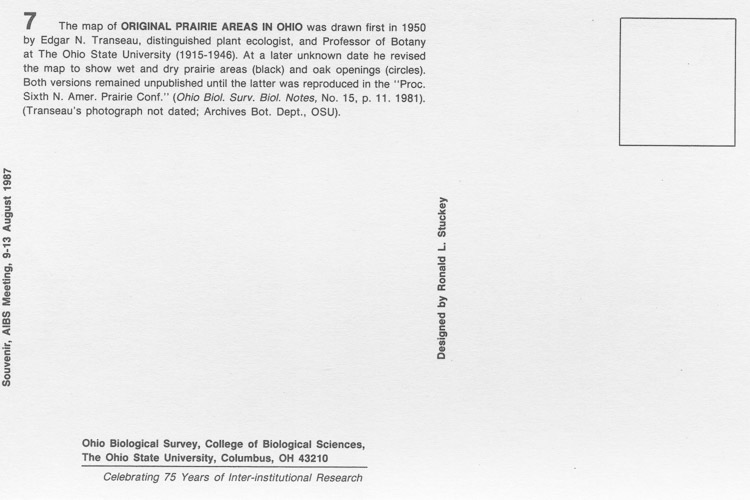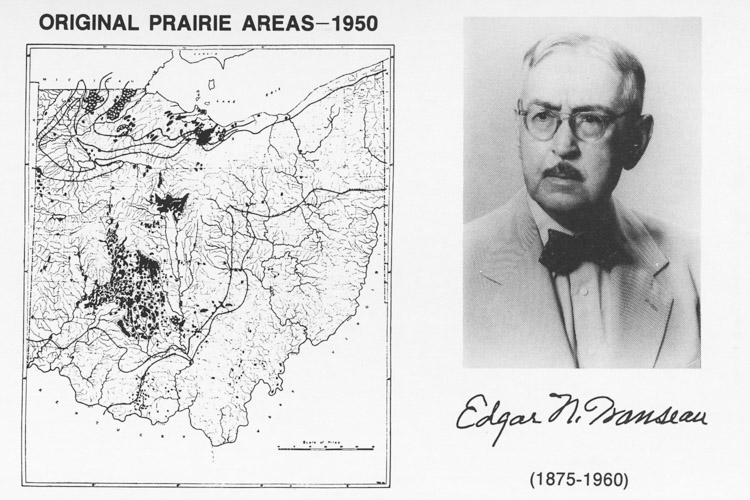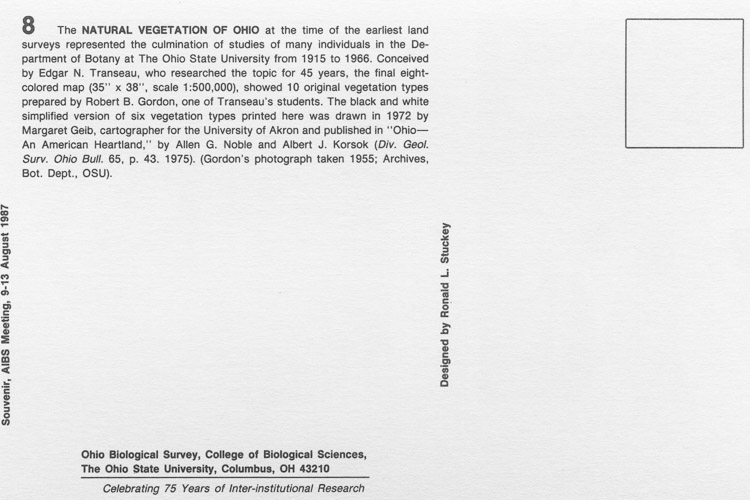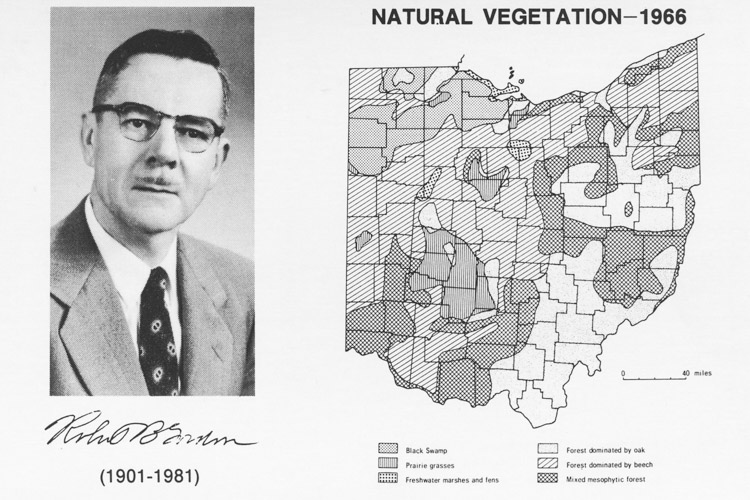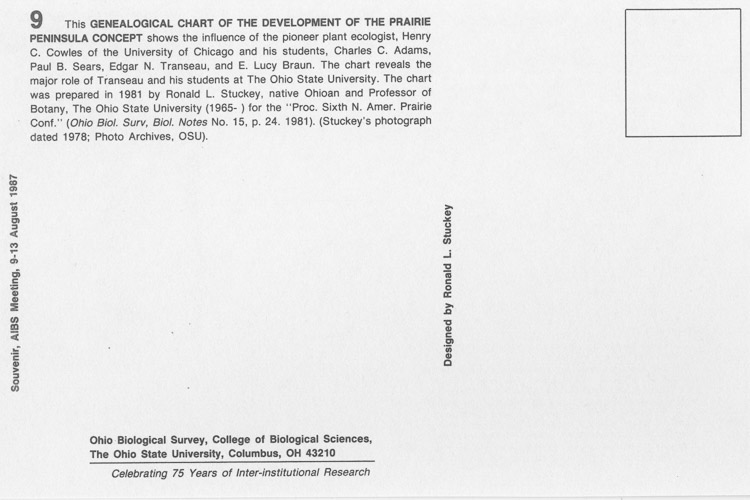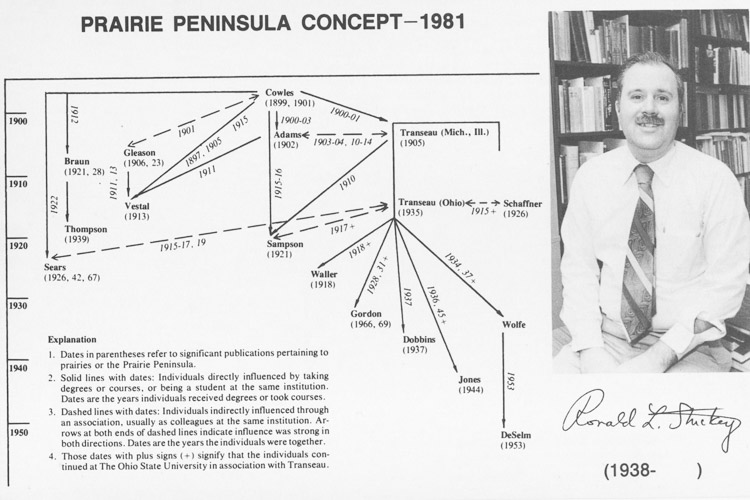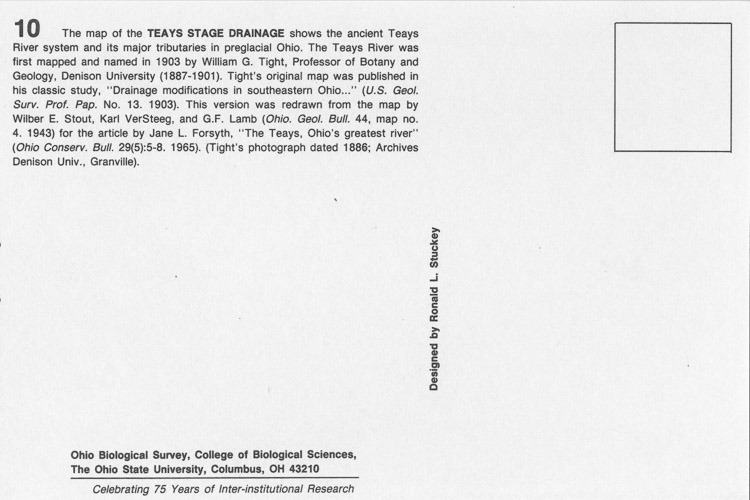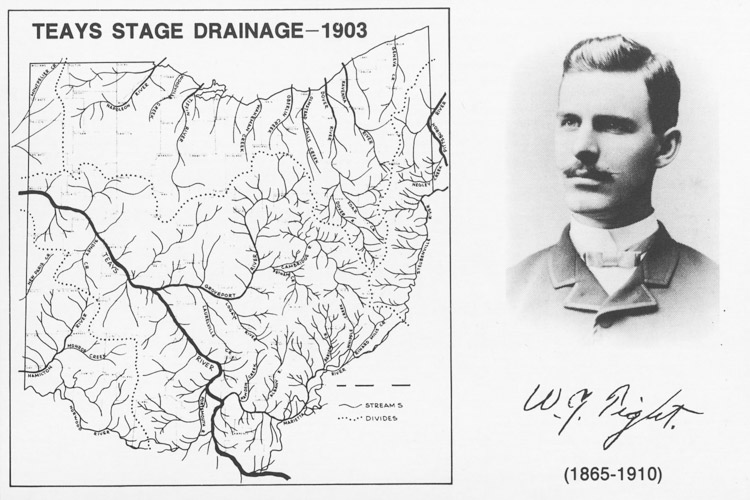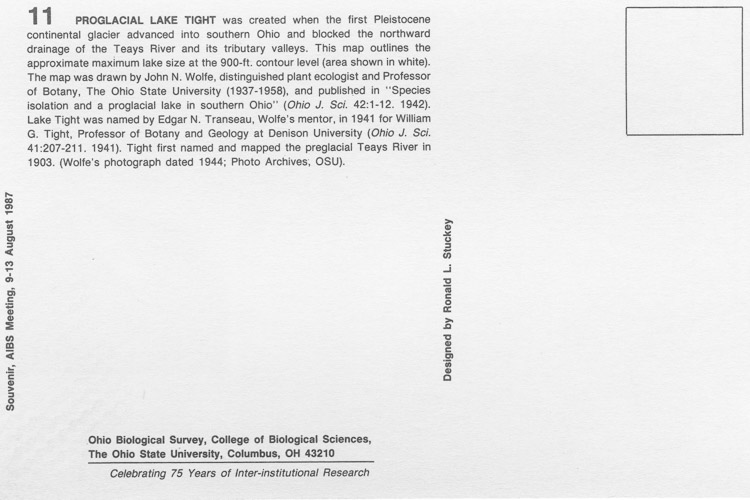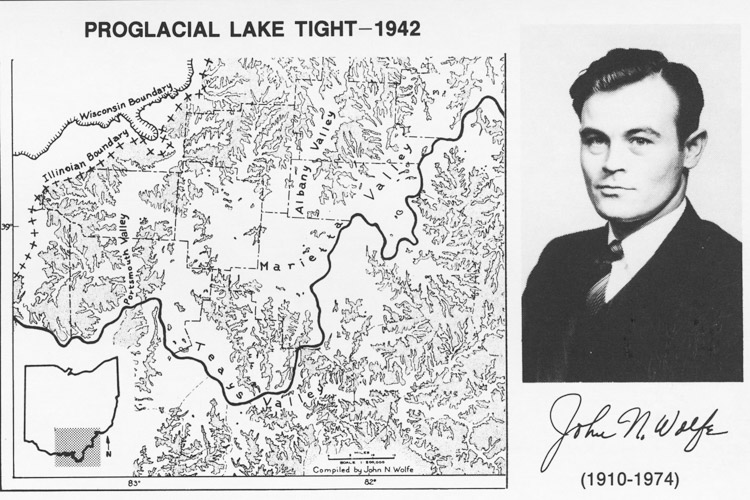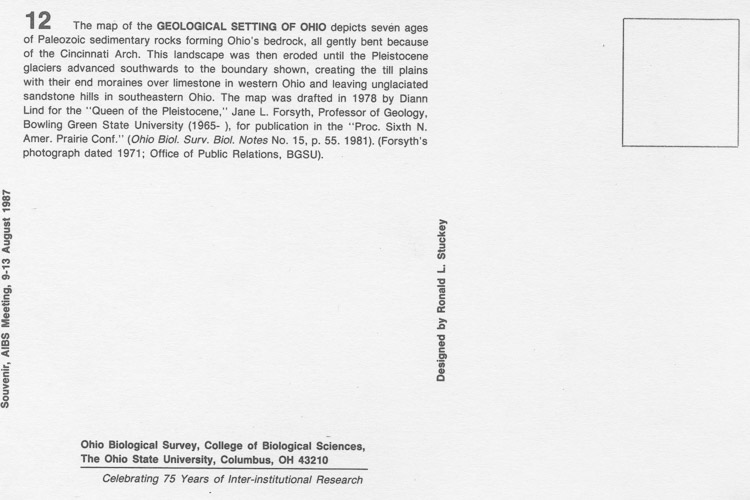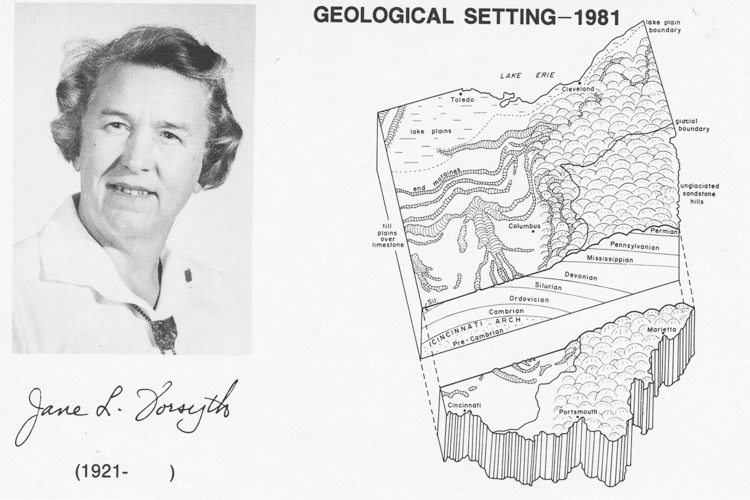 Here's an additional postcard honoring Emanuel D. Rudolph (1927-1992), esteemed Professor of Botany at The Ohio State University and Director of the Institute of Polar Studies.